SIX DAYS until the premiere of Gotham. We are counting down the days. There has been so much buzz that we can't wait to see how the show turns out! Invite a few friends over for a premiere party and cook up some of these Gotham-inspired recipes. Enjoy!
This salad is as green as the Riddler's (aka Edward Nygma) suit. Make this fresh salad as an appetizer for your party.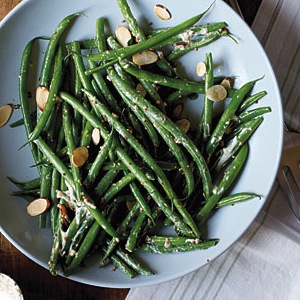 The gangster boss, Fish Mooney, would not be pleased if she didn't have a recipe made in her honor. Cook up this poached fish in a spinach cream sauce á la Fish Mooney. Her "extra-sensory abilities" will know if you overcook the fish, so be careful.
The Gotham TV Series is inspired by Batman from the DC Comics universe. Roll out these sugar cookies and decorate them with Batman icing or cut them into bat shapes. Have fun with it!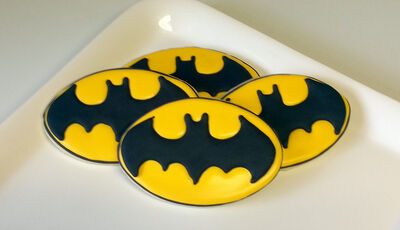 If there's one thing we know about Gotham, it's that there will be a lot of blood. Mix up this "bloody" cocktail for your friends so they can sip on it during the show. This Scotch Whiskey based drink is similar to the cocktails that the cast was sipping on at the 2014 Gotham Premiere Party in New York.
Which recipe is your favorite?
Do you have any tasty Gotham themed food or drink recipe ideas? Share them in the comments below!
---
---
Community content is available under
CC-BY-SA
unless otherwise noted.